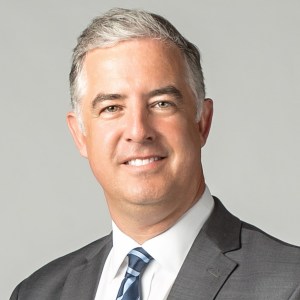 Francois McGillicuddy
President
Francois McGillicuddy sets the strategic direction and leads the business and content operations of the Big Ten Network, a joint venture between the Big Ten Conference and FOX Sports. McGillicuddy was named as the second president in network history in December of 2018.
Under his leadership, the Big Ten Network has driven consistent revenue growth and achieved its most profitable years on record, while also setting numerous viewership records for the most-watched seasons in network history across five different sports. Additionally, BTN experienced its most-watched telecasts across six different sports during McGillicuddy's tenure - including football and men's and women's basketball - as well as the network's most-watched studio program (B1G Tailgate) and original program (The B1G Story).
In 2022, McGillicuddy oversaw the creation of Big Ten Corporate Partnerships (BTCP), BTN's dedicated, in-house team leading the Big Ten Conference's league-level corporate sponsorships and partner activations. BTCP offers strategic corporate sponsorships, partnership activations, television and digital media inventory and adverting opportunities associated with the Big Ten Conference.
In addition to increasing the network's live event count to an all-time high, over 2,200 per year, McGillicuddy also placed an emphasis on storytelling. Under his supervision, the network introduced several new franchises, including The B1G Trip, The B1G Story and B1G Trailblazers as well as sport-specific programming such as On The Mat (wrestling), At The Net (volleyball), On The Court (women's basketball) and On The Ice (men's hockey).
In 2021, McGillicuddy oversaw the relaunch of B1G+, the network's streaming service and home for non-televised games, on-demand archives and 14 school channels. In each year since the B1G+ platform was reimagined, it has set a record for both subscribers and revenue.
In order to broaden and diversify the network's on-air talent pool, he launched the B1G Broadcasting Experience, an annual program bringing former Big Ten student-athletes to Chicago for a broadcasting tutorial. In the first year of the program alone, four candidates from the program developed into on-air talent for the network.
McGillicuddy led a rebranding of the network in 2020, which unveiled a new look and brand identity. The transformation provided brand consistency and highlighted the network's position as the home for Big Ten Conference events, news and storytelling.
To better position the network for the current media environment, McGillicuddy modernized the Big Ten Network's office space with an expansion and redesign which included updated television and digital content studios, as well as additional office and meeting space to accommodate a growing workforce and its needs.
A 20-year media executive, McGillicuddy previously served as SVP and General Manager of FOX Sports Ohio and SportsTime Ohio, which became two-time winners of Regional Sports Network of the Year during his tenure. He oversaw all aspects of those channels, including studio and live event production, programming, advertising sales, marketing and team relations, while also working with FOX's affiliate sales and marketing group on distribution matters. He managed the company's relationships with the Cleveland Browns, Cleveland Guardians, Cincinnati Reds, Cleveland Cavaliers, Columbus Blue Jackets and Columbus Crew. He assumed the position in February 2013 and managed the acquisition and integration of SportsTime Ohio into the FOX Sports portfolio of regional sports networks.
McGillicuddy joined FOX Sports Ohio from FOX's national cable channel SPEED, where he served as Vice President, Finance and Business Operations from 2006 to 2013. Prior to working with FOX, he was an executive at Cablevision Systems Corporation in New York, serving as Vice President, Finance for Rainbow Media regional networks and as Director, Strategic Planning for Madison Square Garden. His work at Cablevision included strategic initiatives for the New York Knicks, New York Rangers, MSG television network and Radio City Music Hall. His background also includes positions with Universal Music Group, Acclaim Entertainment and The Pennsylvania Shakespeare Festival.
He holds an MBA from Columbia University, an MFA from the University of Alabama, and a BA in Economics from Hobart College.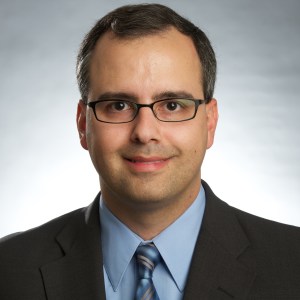 Michael Calderon
Senior Vice President, Programming & Digital Media
Michael Calderon joined Big Ten Network in February 2007 as its Director of New Media and was promoted in April 2010 to Vice President, Digital & Interactive Media. In July 2012, he added Programming to his list of responsibilities and in December of 2016, he was once again promoted to Senior Vice President, Programming and Digital Media.
Calderon manages all aspects of Big Ten Network's programming and digital media strategy, including BTN.com and social media, and in 2011 was responsible for creating and launching BTN2Go, one of the pioneering TV Everywhere services in the sports industry.
In his various roles, Calderon has also collaborated with the Big Ten Conference office to structure Olympic sports schedules in a way that maximizes TV and digital exposure without sacrificing student-athlete welfare. This resulted in an increase in the number of televised B1G events on Big Ten Network from 418 in 2011-12 to more than 500 in 2016-17 and an increase in the number of streamed B1G events every year. Big Ten Network's subscription-based streaming service, BTN Plus, now streams more than 1,000 events per year.
Over the past several years, the Indiana native has been responsible for the network's digital and social media programming and distribution strategy, including serving as the network's primary contact with social media companies looking to explore distribution opportunities. As a result, Calderon has negotiated content distribution deals with the likes of Amazon, FloSports, 120 Sports, Campus Insiders, Bleacher Report, Perform Group, Verizon Wireless, CBS Interactive, Facebook, Twitter, Google and others. In his role as SVP, Calderon will also continue to oversee all network programming schedules as well as the BTN Originals team that is responsible for the Emmy-nominated The Journey.
Prior to joining Big Ten Network, Calderon served as the Director of Online Operations for Premiere Global Sports, which provides travel, hospitality, and marketing services for consumers, corporations and universities. He also spent seven years at Sporting News Radio, where he led the national radio network's new media strategy and served as Operations Director. At Sporting News, Calderon developed and managed relationships with several prominent content partners, including Yahoo!, AOL, RealNetworks, GoTV, OnStar, XM Satellite Radio, and MSpot.
Calderon holds a Bachelor of Arts degree in Telecommunications with a Business minor from Indiana University and completed graduate work in the MBA program and in the College of Mass Communications & Media Arts at Southern Illinois University.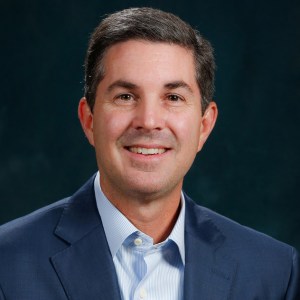 Mark Hulsey
Senior Vice President, Production & Executive Producer
Mark Hulsey joined the Big Ten Network as Vice President, Production and Executive Producer in July 2009. In 2016, Hulsey was promoted to Senior Vice President of Production and Executive Producer. Under Hulsey's direction, the Big Ten Network produces more than 1,700 live events a year, including 1,000 streamed events through Big Ten Network's innovative Student U initiative.
Throughout Hulsey t'senure, the network has been an industry leader in technical advancement for the production of live events. Big Ten Network was the first collegiate sports network to initiate the at-home production model, allowing the network to produce hundreds of live events per year from their Chicago studios, rather than producing all live events solely on-site.
Hulsey came to Chicago after serving as the Executive Producer at Fox Sports Midwest/Fox Sports Indiana/Fox Sports Kansas City since 2000. At Fox Sports Midwest, Hulsey administered the production of more than 450 live events for seven universities and professional sports teams in a six-state region. Additionally, he oversaw all live event studio pre-game and post-game coverage, collegiate preview shows and 30-minute specials. During Hulsey's tenure, Fox Sports Midwest won multiple Emmy awards for best Live Event Special for coverage of the St. Louis Cardinals and St. Louis Blues. Hulsey also produced and directed numerous live events for the network.
Prior to joining Fox, Hulsey served as the VP, Broadcasting for four years with the NHL's Phoenix Coyotes. While in Phoenix, Hulsey created and oversaw the Coyotes in-house broadcast department. He received a regional EMMY award for the Coyotes telecasts in the first year of the franchise.
His career also includes serving as the Director of Broadcasting for the NHL's Colorado Avalanche and the Denver Nuggets of the NBA.
Hulsey graduated with a degree in Film Studies from the University of Kansas.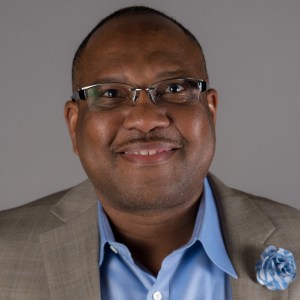 Quentin Carter
Vice President, Studio Production
Emmy-Award Winning producer Quentin Carter has been with Big Ten Network since its launch in 2007, where he began as a coordinating producer. He was promoted to senior coordinating producer in 2011 and was named vice president of studio production in 2016.
As the VP of studio production, Carter is responsible for overseeing all studio operations, including the creation of new programming, development of on-air talent, execution and increase in studio shows year-over-year and supervising all full-time and freelance personnel.
Carter also oversaw the implementation of studio automation at Big Ten Network, which greatly increased the efficiency of studio production, as well as the successful launch of BTN Tailgate, the network's college football pregame show.
Carter joined the Big Ten Network in July 2007 after serving as the coordinating producer at MSG Network, where he managed the company's programming and content development for various outlets, most notably including, Talk of Our Town, Sportsdesk and NKY Way, a biweekly magazine that showcases the New York Knicks. While at MSG, Carter also served as a freelance associate director for CBS Sports, and worked on The NFL Today, college football and NCAA college basketball productions.
Prior to joining MSG Network, Carter served as coordinating and supervising producer at FOX Sports New York from 2000-2003 where he oversaw studio and field production in addition to managing content, budgets and personnel. Throughout his career, Carter has worked for numerous outlets including serving WNBC-TV, Major League Baseball Productions, ESPN, NEWSPORT, WPIX and WFAN Radio.
Carter graduated from the University of Pittsburgh with a degree in Broadcast Communications.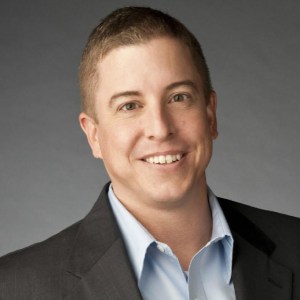 Dave Moll
Vice President, Business Operations
Dave Moll joined Big Ten Network in 2016 as the Director of Business Development, and was promoted to Vice President, Business Operations in June of 2019. In his expanded role, he continues to oversee all business development opportunities in addition to business operations strategy and management, administration of contracts and travel.
As the Director of Business Development, Moll played in integral role in securing a multi-year partnership with FloSports, thereby increasing the distribution of over 1,200 of Big Ten Network's non-televised streamed events. He also established agreements with multiple digital content companies and social media platforms designed to maximize Big Ten Network's video rights portfolio, in addition to implementing services which streamlined network production workflows. In December of 2018, Moll led Big Ten Network's efforts to put on the Big Ten Network T-Mobile Kickoff Concert with OneRepublic ahead of the Big Ten Football Championship Game in Indianapolis, Big Ten Network's first ever concert.
Prior to joining Big Ten Network, Moll was the Senior Director of New Business and Client Services at CBS Interactive. He managed CBS Interactive's client relationships with more than 100 university athletic departments and their official digital platforms and mobile products. Previous to that, Moll spent nearly five years with Turner Sports as part of the NCAA digital management team, with a primary focus on NCAA.com and the award-winning March Madness Live suite of streaming products.
A Chicago-area native who currently resides in Glenview, Moll received a Bachelor of Science Degree in Business Administration and Sports Management from Valparaiso University and a Master's Degree in Sports Management from the University of Georgia.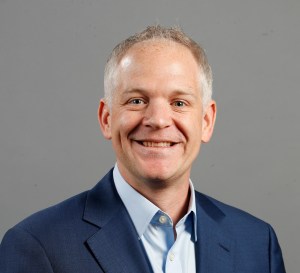 Alex Bertsche
Vice President, Remote Production
Alex Bertsche joined the Big Ten Network in 2010 as an associate director and game producer and was promoted to vice president in 2022. In his current role, he oversees BTN's game coverage of Football, Men's Basketball, Men's Lacrosse, Softball, Rowing & Water Polo. During his tenure at BTN, Bertsche has been responsible for the network's coverage of 13 different sports.
In addition to his oversight of games, Bertsche also leads BTN's StudentU initiative, which produces over 1,500 streamed broadcasts a year on B1G+, as well as BTN NOW, a teaching program that aims to identify top students from the 14 Big Ten universities and provide them with in-depth training for a career in sports television.
Bertsche is an Emmy Award-winning producer with over 20 years of experience in sports television, whose career in TV began as a 'runner' for CBS Sports during his freshman year of college. Following graduation, he was hired into the research department at CBS Sports before working his way up to Associate Producer/Associate Director in his 9+ years at the network.
Throughout his career, Bertsche has covered multiple Super Bowls, Final Fours, Masters golf tournaments, US Open Tennis tournaments and countless regular and postseason NFL, Big Ten Football & Basketball, SEC Football, NCAA Basketball and PGA Tour events.
A 2-time national Sports Emmy Award winner for his work on the NCAA Men's Basketball Tournament and 11-time nominee, Alex graduated from Syracuse University with a B.S. in Television, Radio & Film.